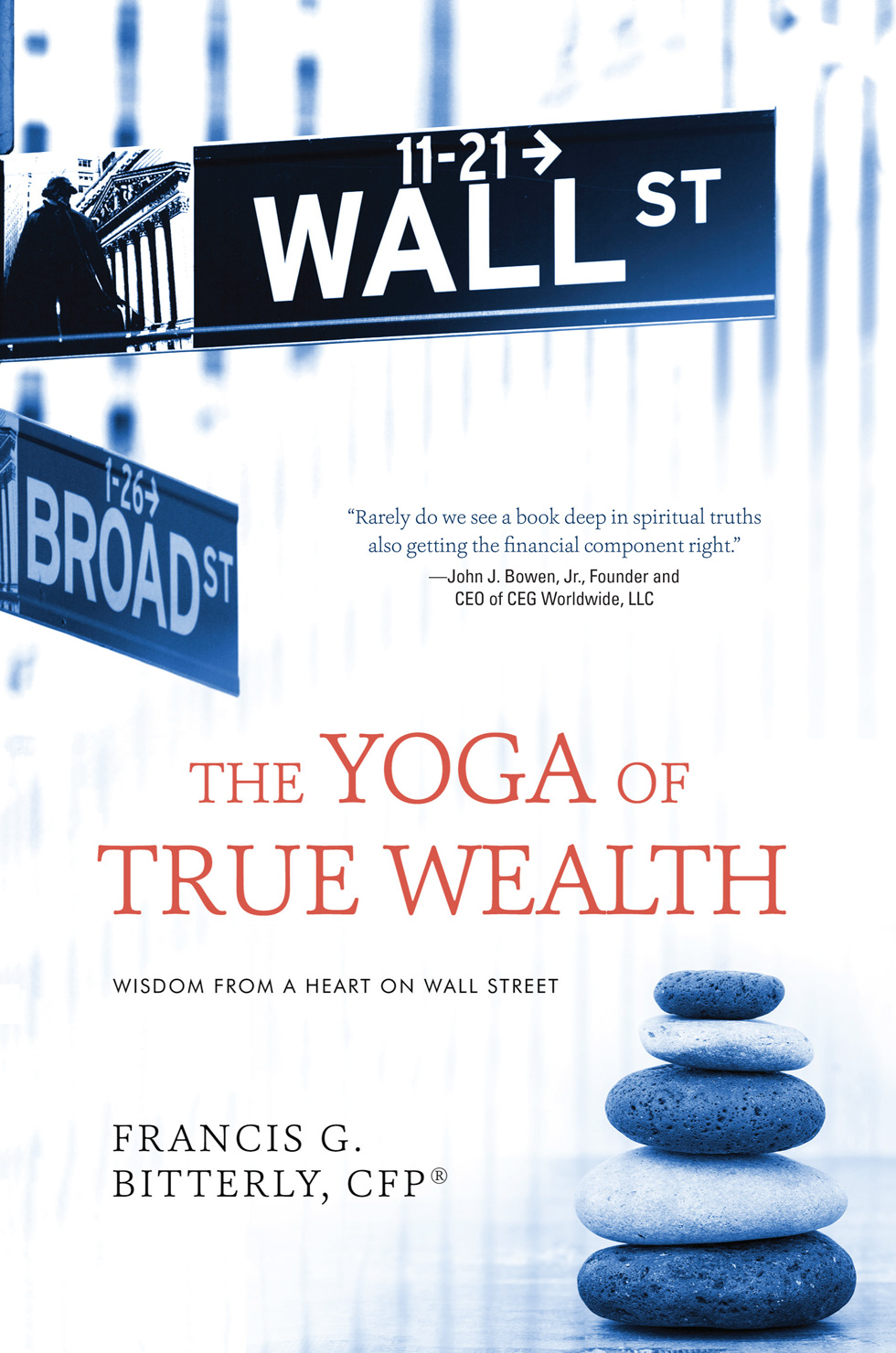 Publisher: Koehler Books
Available in: Hardback, Paperback, PDF, and Kindle
Releases: September 10, 2017
Join an enlightened group of like-minded individuals who are living life the way it's supposed to be lived. Everything you have been seeking is already there inside of you. All you have to do is accept it.
At the end of each chapter in The Yoga of True Wealth, I provide a simple meditation or contemplation. With it, you can experience how simple it is to let go of the ego and discover the part of you that truly nourishes the soul.
If you are ready to feed the part of you that no materialism can fulfill, this book is for you.
"As the drop relinquishes its mortal sense of self and yields to its intrinsic nature— that of the ocean itself—the very nature of the ocean is revealed. Tremendous relief comes flooding in as we admit to ourselves that the ego, with all of its opinionated positionality based on an inherited sense of separateness, is actually not only the cause of our stress and woe, but also the root of all obsessive thinking and desire. – "
—Francis Bitterly, The Yoga of True Wealth
<div style="height: 560px; overflow: hidden;"><iframe style="width:100%; height:600px;" src="//e.issuu.com/embed.html#9279892/50709650" frameborder="0" allowfullscreen></iframe></div>
"How delightful to find Francis sharing everything from the life-saving spirituality of East and West to the wealth-saving knowledge of Modern Portfolio Theory. Here is a bounty of wisdom collected from stellar sages on the true wealth of Spirit—the glorious Divine Self, the God Who is Love—and how to be open for this single Life-Power to fully, freely live us. And from this "peace that passes all understanding" found in truly letting go, letting God, one drops the self-defeating delusions and greed that cause suffering—and also ruin many approaches to investing. Thank you, dear friend Fran, for sharing your story and insights on overcoming severe loss, gaining a Divinely-inspired faith, and coming Home to the Truth that sets us free."

2017-07-06T14:18:39+00:00

"How delightful to find Francis sharing everything from the life-saving spirituality of East and West to the wealth-saving knowledge of Modern Portfolio Theory. Here is a bounty of wisdom collected from stellar sages on the true wealth of Spirit—the glorious Divine Self, the God Who is Love—and how to be open for this single Life-Power to fully, freely live us. And from this "peace that passes all understanding" found in truly letting go, letting God, one drops the self-defeating delusions and greed that cause suffering—and also ruin many approaches to investing. Thank you, dear friend Fran, for sharing your story and insights on overcoming severe loss, gaining a Divinely-inspired faith, and coming Home to the Truth that sets us free."

https://yogaoftruewealth.com/testimonials/timothy-conway/
About the Author
Francis G. Bitterly CFP is an author, student of comparative religions, Christian mystic and contemplative. Francis also leads a wealth management team based in Red Bank New Jersey as a Managing Director, Wealth Advisor, and Sr. Portfolio Management Director